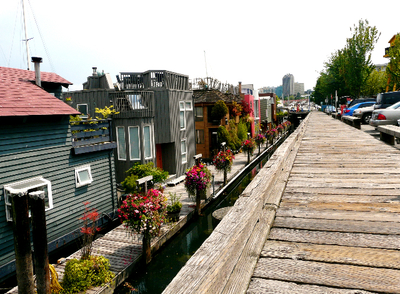 I often chug along the board walk and check out the house boats. I've always had a romantic notion about living in one. The intimate village, my sailboat docked at my doorstep--barbecues and fine wine on my deck at sunset. The brown one is my favorite.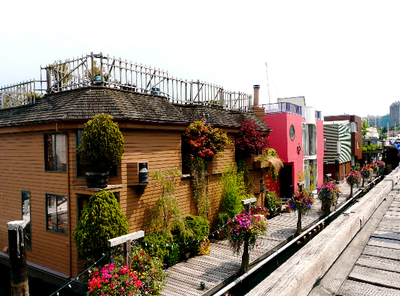 On the way home, after shaking every bone in my body on the wooden walks, I stopped to see the geese and ducks keeping cool on the shaded grass. Geese poop is not something you want on your power chair wheels! Been there, done that. Yuk! I need a poop detector on the front wheels.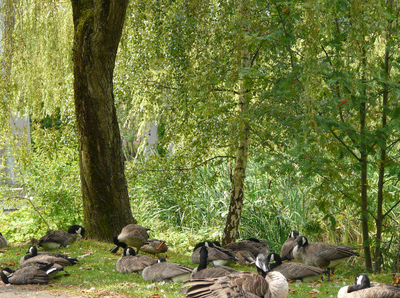 This girl is the smartest of all--stays in the water and hides behind the reeds. Her babies are independent now. I might of had children if I knew they would move out after one year. Ha!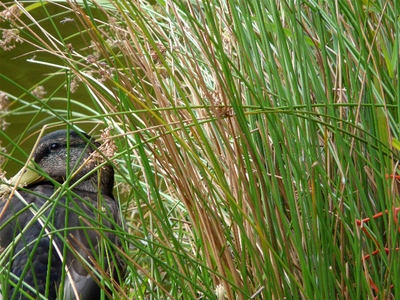 It's hot and I head for home with sweet red cherries and fresh plump raspberries. I feel weak but happy.